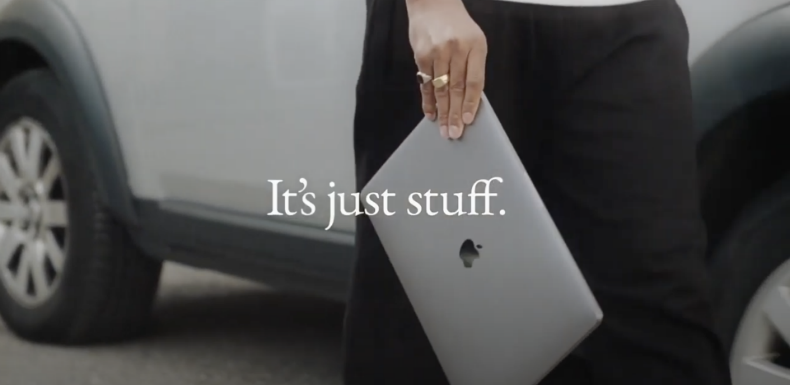 Hedvig's (a Swedish insurance company) new campaign (created in-house) made me think more than the usual. In fact, ever since I saw it last week, I have been mulling over it on and off. That's a good thing since I have read a lot about their offerings, though not relevant for India 🙂
I wanted to share my thought process since they were delightfully contradictory!
Watch the films first. The crux is, 'It's just stuff'.
The opening film that explains the campaign thought is wonderfully written. I really liked the dig at Apple towards the end 🙂
(there are 2 more films that are best watched after I explain a contextual point #3)
Thought #1: Isn't what's left unsaid, "Don't get too attached to stuff. Our insurance cover will take care of your material loss so you can replace that stuff with… another stuff".
Thought #2: As a result of the pandemic and lockdown, are we getting detached with our smaller (like the ones shown in the ads) material possessions? Or, are we getting more attached? When we confront the possibility of death and disease around us and things are generally more scarce, doesn't that make us hold on to the things closer and value them more than normal times?
Thought #3: When life itself seems fleeting (because people are dying around us), smaller material possessions start to seem pointless. But does that lead to treating those little possessions too as expendable and realizing them as mere replaceable objects?
The laptop and rug ads, in particular, seem to go against our notion of safeguarding things against obviously careless use.
Thought #4: Does 'It's just stuff' point to a use-lose-replace sentiment in a world where brands are extra eco-conscious? Of course, you can't do much if your bike gets stolen, or a dress burns on the beach, or you lose a piece of baggage. All you can do is hope to get at least some of the material worth back through insurance cover, if you had one.
If you go through Hedvig's offerings, they are really tempting, however. I wonder if there are direct equivalents in India worth looking at.
Comments
comments