You may have wondered this many times while watching ads for Sensodyne toothpaste, meant for sensitive teeth, from GlaxoSmithKline.
The doctors always have Indian names. They are always practicing in the UK. Never an Indian doctor practicing in India.
The second part is understandable – Medical Council of India (MCI) doesn't permit doctors, registered under MCI, to promote products or services for a fee.
The most famous case of a well-known doctor being deregistered from MCI is that of Dr.Shriram Lagoo. Dr.Lagoo appeared in a very famous ad for Dabur Chyawanprash in the 80s, in the early Doordarshan days. Most of you who grew up during the first burst of television in India may have seen this iconic ad.
Medical Council of India famously canceled Dr.Lagoo's registration, though he couldn't care less since he was very busy with his acting career anyway.
So, that explains the lack of Indian doctors.
But why Indian-origin doctors, with obviously Indian sounding names?
My only guess is the relatability factor. If Dr.Sushma Kapoor was Dr.Sandra Kapernick, that may hardly get the instant connection with Indians watching the ad.
So, Indian-origin, obviously Indian sounding named doctors, but practicing outside India, to not be taken to task by Medical Council of India.
Smart. And it has worked for Sensodyne so very well over the years.
In fact, Sensodyne has finely mastered this template further. For ads meant for specific states in India, they pick UK-based Indian-origin doctors who have names recognizable and relatable to those states!
So, Dr.Shrikant Kulkarni – Maharashtra
Dr.Manju Sakariah – Kerala
Dr.Vidyasagar Kurinjinathan – Tamil Nadu
Dr.Aditya Dubagunta – Andhra Pradesh/Telangana.
Dr.Sapna Chandrashekhar – Karnataka
And so on!
It probably worked so well that even rival Colgate copied the template, but with middling results in terms of the advertisement.
Sensodyne's ads had little-to-no-dramatization. It was just a doctor speaking directly to audiences and closing it by saying that he/she recommends the toothpaste to patients and they come back and tell them it worked!
Colgate's ad copy used only the 'Indian-named doctor practicing outside India' part but added extra masala in terms of actors portraying her patients (who were not shown in Sensodyne ads).
Sensodyne has recently moved away from this template too, incidentally.
But, in an interesting move, they seem to have passed the template baton to another brand from GlaxoSmithKline – Iodex UltraGel!
The template is exactly the same right up to the last note!
Indian-origin doctors with obviously Indian sounding names? Check.
Practicing in the UK? Check.
Do they speak directly to audiences? Check.
Do they highly recommend the product? Check.
Do their patients come back and tell them it worked? Check!
What about different doctors for different states? Iodex team doesn't seem to have bothered to rope in so many doctors for each state – just 2, broadly, for 'North' (Dr.Sanjeev Anand, Orthopaedician practicing in England) and 'South' (Dr.Ganapathy Periyanayagam, Orthopaedician practicing in England).
While researching for this post, I came across some comments online that these are not real doctors and that they could be actors/models.
That seems like an unfair allegation. I checked a couple of names and they do exist as actual doctors in the UK.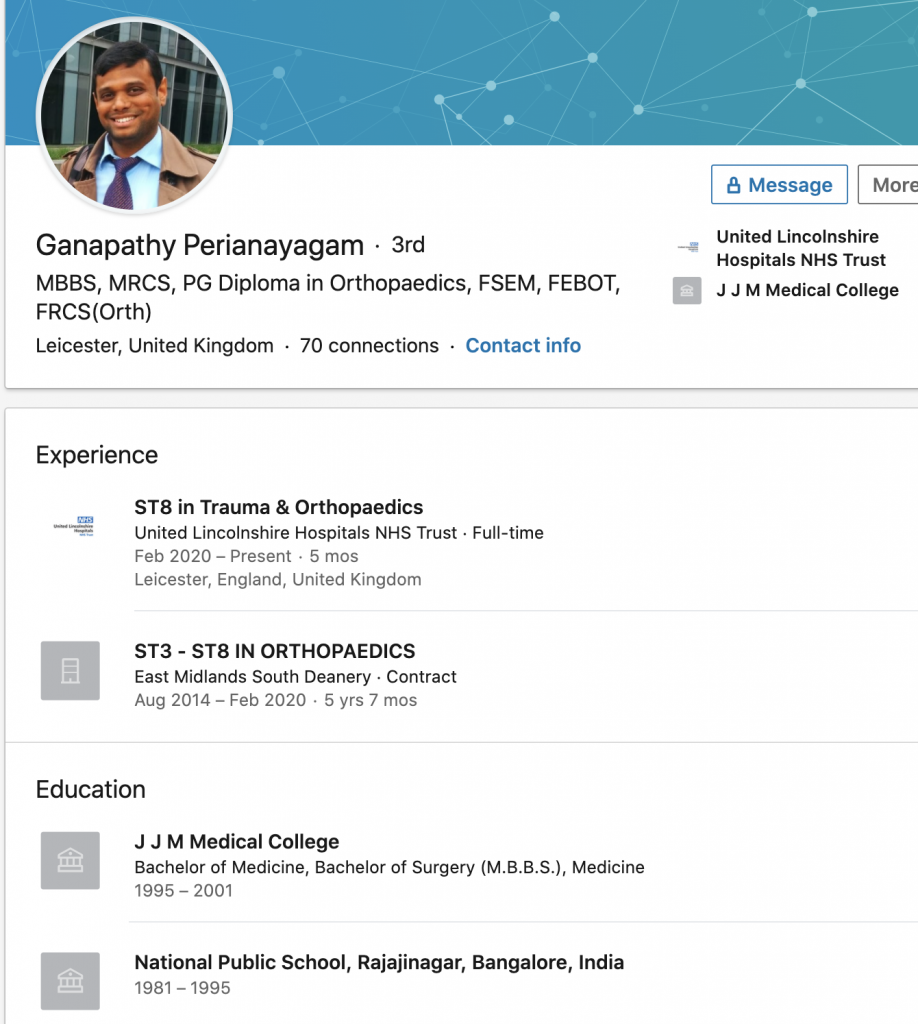 These days name searches are very easy on the internet.
I do wonder, however, which agency first came up with the idea of hiring Indian-sounding doctors practicing outside India to sell medical products with authority to Indians! Looks like that agency's template has become an industry standard.
Comments
comments