Note: This is an updated version of my earlier post from 2018.
Imagine a busy town square. There are a LOT of people. Many are talking, many listening. Some are influential people who talk from a podium. There are people from all kinds of institutions – corporates, Government, administration etc. There is a lot of chatter, as a result. And it's very, very noisy.
Then, a person walks in. He looks odd. He's wearing tape over his mouth. That immediately attracts attention. Even more bizarre – he's also wearing 2 big banners, one on the front and one in the back. Both have some announcement about a product a company was planning to launch.
A lot of people ask that guy something about the banners and the information on it. But he doesn't answer anyone. He just keeps walking. He walks purposefully, in front of a lot of chosen people. He stands in front of them for a few seconds, until they are able to read what's on his banner… and then moves to another person.
That summarises how Apple's behavior is, on Twitter!
Zero tweets, zero engagement/response, and 100% promoted tweets, for its event or product announcements. I don't even understand why people bother 'following' Apple on Twitter since only Apple decides who to reach, using *only* promoted tweets! The promoted tweets feature was launched in April 2010, by the way.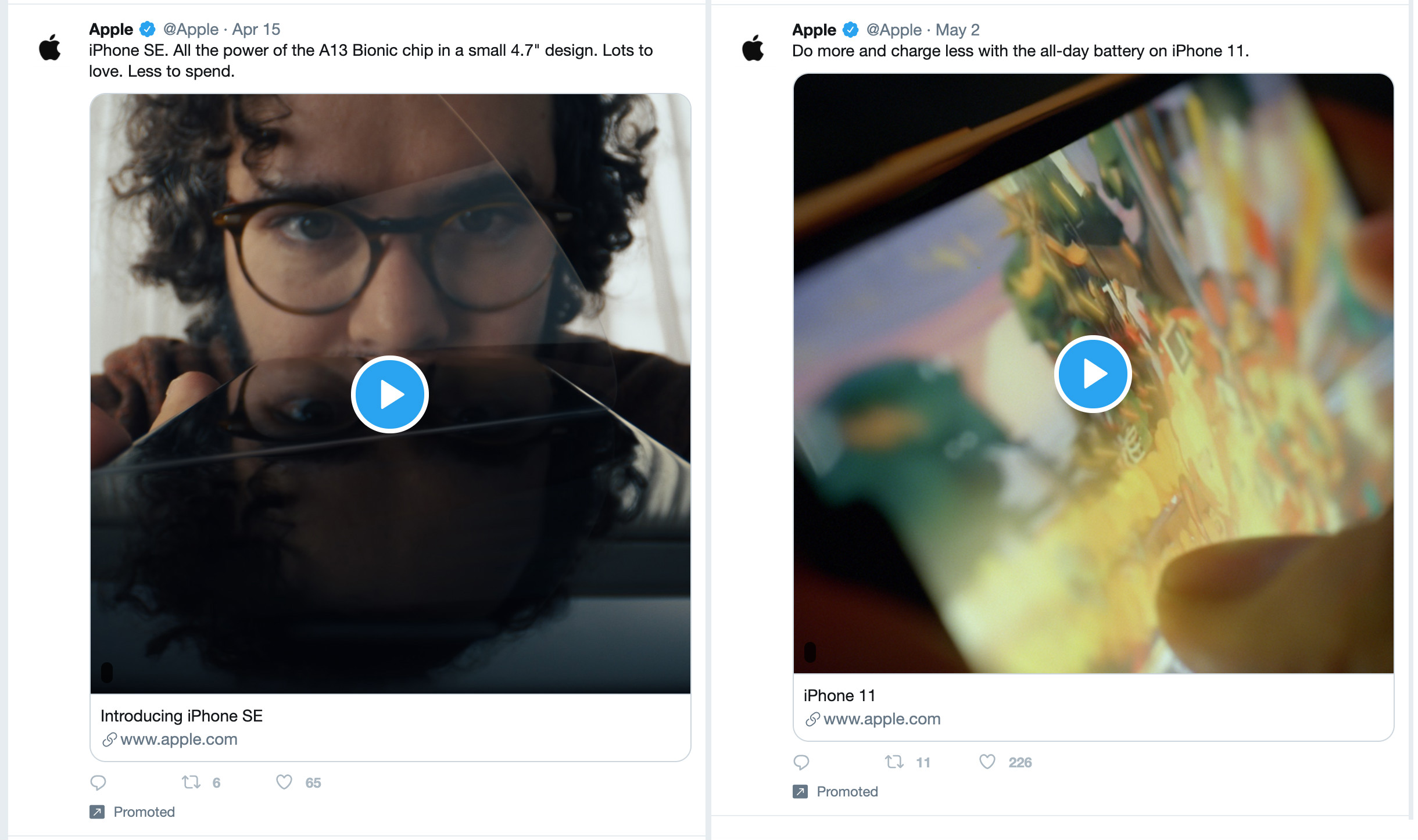 If you follow Apple on Twitter, you would be seeing ZERO tweets from them since they do not tweet at all 🙂
But Apple has 4.3 million+ followers for the brand handle, for some odd reason!
Basically, Twitter is a giant billboard for Apple, the brand.
Any and every kind of engagement is taken over by the Apple Support handle. The brand handle does not speak to anyone, does not follow anyone and doesn't even tweet in the conventional sense!
The brand handle of Apple is unlike any other brand on Twitter that, by default, presumes that it needs to tweet, to fit in.
Notice when Apple Support joined Twitter, by the way – June 2015. But they went live only on March 3, 2016.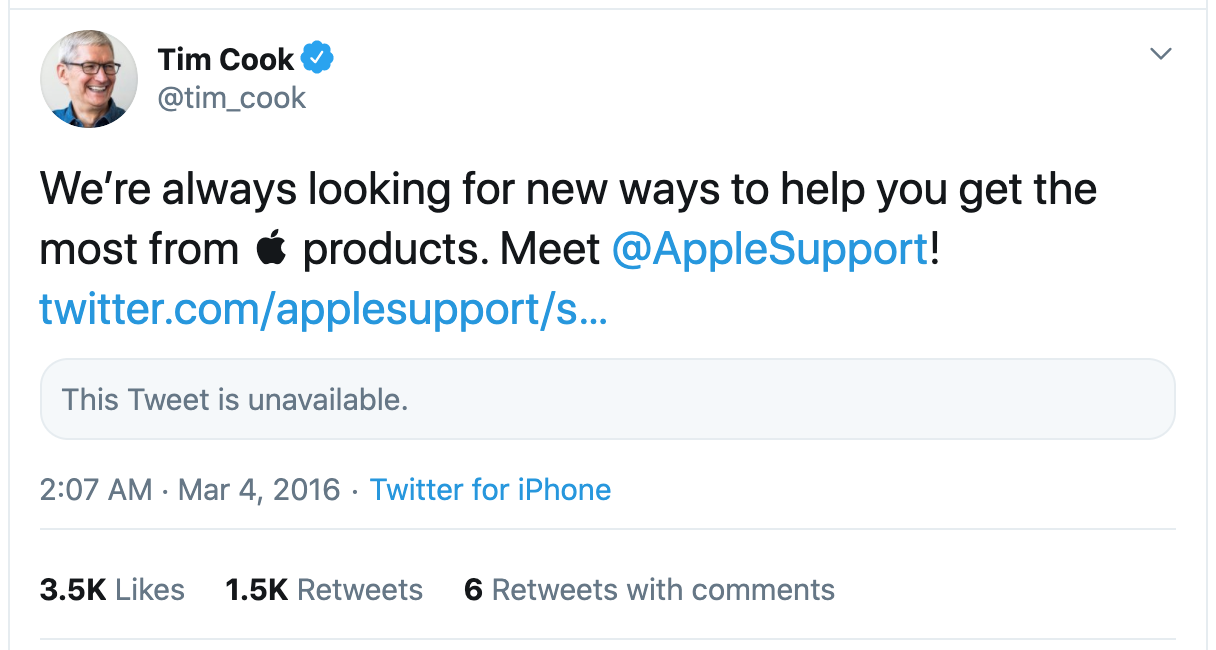 And when did Apple's brand handle start on Twitter? September 2011. From September 2011 to March 3, 2016, Apple's only interactive social media presence was a Twitter handle where they ONLY advertised via promoted tweets and have not tweeted in the conventional sense even once!
This, despite millions of people asking them questions on Twitter assuming that their brand's presence on Twitter means they'd respond to users! That interactivity and engagement did not happen till March 3, 2016!
How can Apple get away with all this? Because they are Apple 🙂
Comments
comments