Ariel launched its first Share The Load film back in 2015. The framing was from the perspective of 2 elderly women completely oblivious to the fact that in their own home, the woman, though earning more than the man, is seen doing the heavy lifting when it comes to household chores. But since this is a film by Ariel, the sharper focus was only on washing clothes and not any other household chore, understandably. They were answering the question, "Is laundry only a woman's job?".
Layer this question also from the fact that laundry is a fairly effortless task these days, thanks to washing machines. The wash process is very easy and takes very little time, and the drying aspect takes some more time. The most important need in both is effort, not necessarily time.
Ariel followed that up with another film in 2016, this time from a father's perspective, talking about his daughter.
The 2019 follow-up, the 3rd iteration, framed the story from a mother's point of view and how she allows the son to go on without doing any household chores (a.k.a washing clothes) and how the same equation impacts her daughter, in her household.
The last iteration was in 2020, in March. Timed to coincide with this year's Women's Day (March 8th), the film framed the same question from a little girl's point of view and used sleep as a lever to make its point.
For Ariel, and its agency, BBDO (that conceived and produced all the 4 earlier iterations of Share The Load), now is the time to hammer this message.
Sample the state women are in now, at their homes, locked down along with the men.
Why women are more stressed than men during the lockdown (The Times of India, April 17, 2020).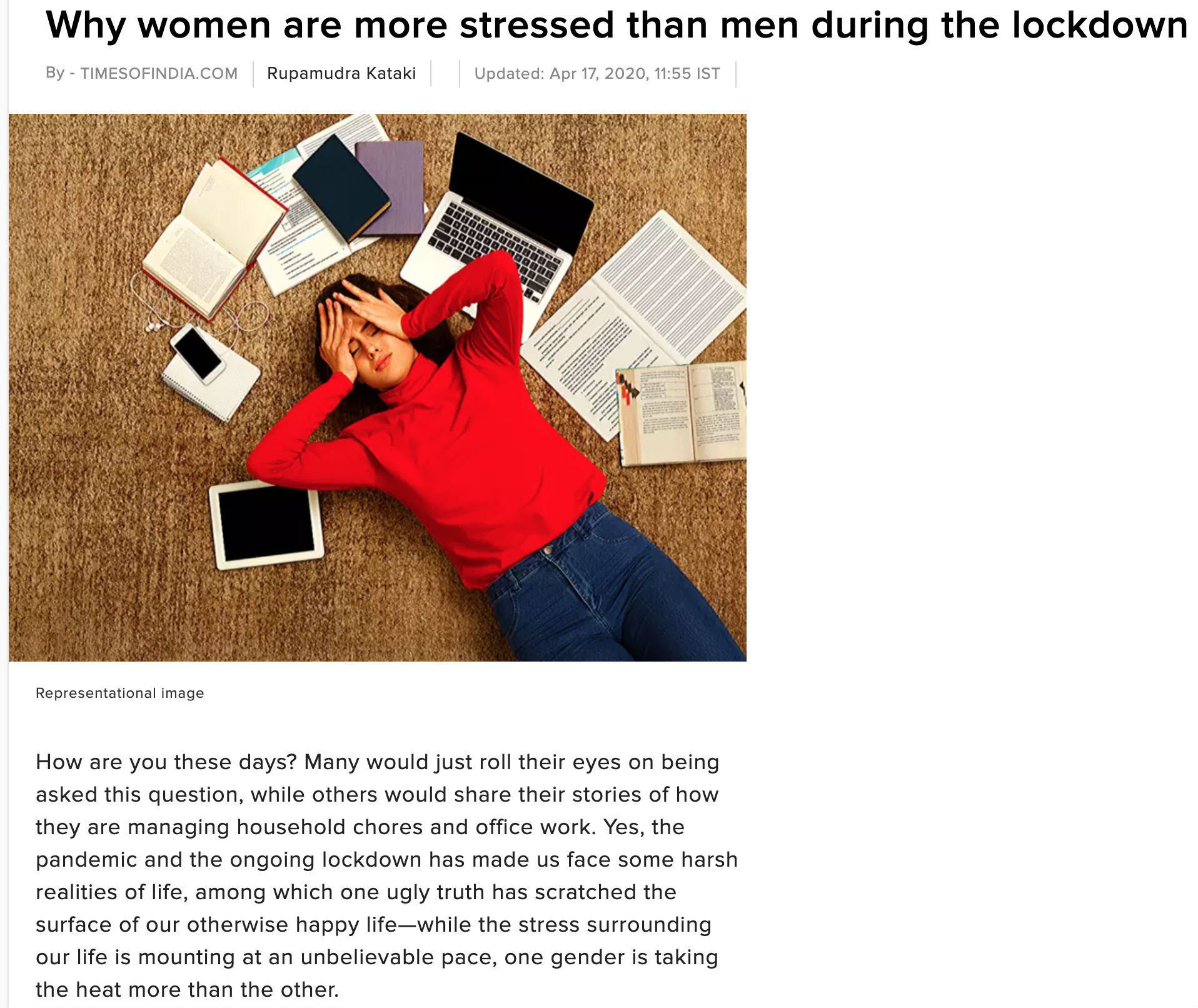 Coronavirus lockdown triggers socio-cultural, gender conflicts at home (Business Today, April 8, 2020).
Stop this retro nonsense about lockdown being a return to domestic bliss for women (The Guardian, April 23, 2020).
This is THE most pressing time to contextually talk about Share The Load, and also expand it to other forms of household chores, beyond washing. There is now a crying need to talk about this campaign's message. And they continue to do that through their social properties.
They could also take some inspiration from Whirlpool that has impressively filled that gap in Ariel's campaign by framing the same idea, not from a gender equality point of view, but from a children's point of view! A Share The Load Junior of sorts!
Whirlpool's campaign is called Chore Club and is conceived and executed by Digitas. As the brand explains it,
With millions of kids home right now, there's no better time for children everywhere to learn the life skills that have proven benefits well into adulthood. That's why Whirlpool brand is helping parents make the chores of cooking, cleaning, and washing part of their children's new stay-at-home learning routine.

Source: Whirlpool
The execution is also very good.
Besides their own online properties on Instagram and Pinterest, Whirlpool also partnered with a host of celebrities to expand on the idea.
As someone who does the washing (through a washing machine, of course!), drying and sharing the dishwashing routine with wife, we inducted our son to the home sweeping and mopping routine. And it has now become a part of his daily habit.
Whirlpool's campaign is so perfectly timed and extremely well-intended. And the fact that they go beyond what only Whirlpool products can allow (washing, cooking etc.) is especially welcome as a sign that they truly care for the cause and not intend to make a sharp product-centric communication alone (like Ariel).
This is Whirlpool USA's campaign, but the importance of the message resonates very strongly in any country under lockdown, including India.
Comments
comments