When I saw what AdventHealth is, it did make me queasy. The 'About Us' says, "At AdventHealth, Extending the Healing Ministry of Christ is our mission. It calls us to be His hands and feet in helping people feel whole".
Anyway, the LinkedIn page categorizes them as "faith-based health care organization headquartered in Altamonte Springs, Florida".
I'm assuming that it is a hospital chain with an extra dose of religion. Fair enough – if faith in Christ can help invest in hospitals, so be it. In any case, faith in God and healthcare go hand-in-hand in India too.
The point is, I stumbled on their 21-Day Feel Whole Challenge and thought it was a fantastic campaign idea by a hospital chain.
The fact is that it has been thought-out very well.
The campaign website has helpful tools for you to build a custom 21-day plan that involves a wide range of activities beyond physical health.
There's an interactive quiz, which, after you answer the questions, can give you a starting plan that you can customize. I tried the quiz twice, with different choices and got different plans. Good thought, here!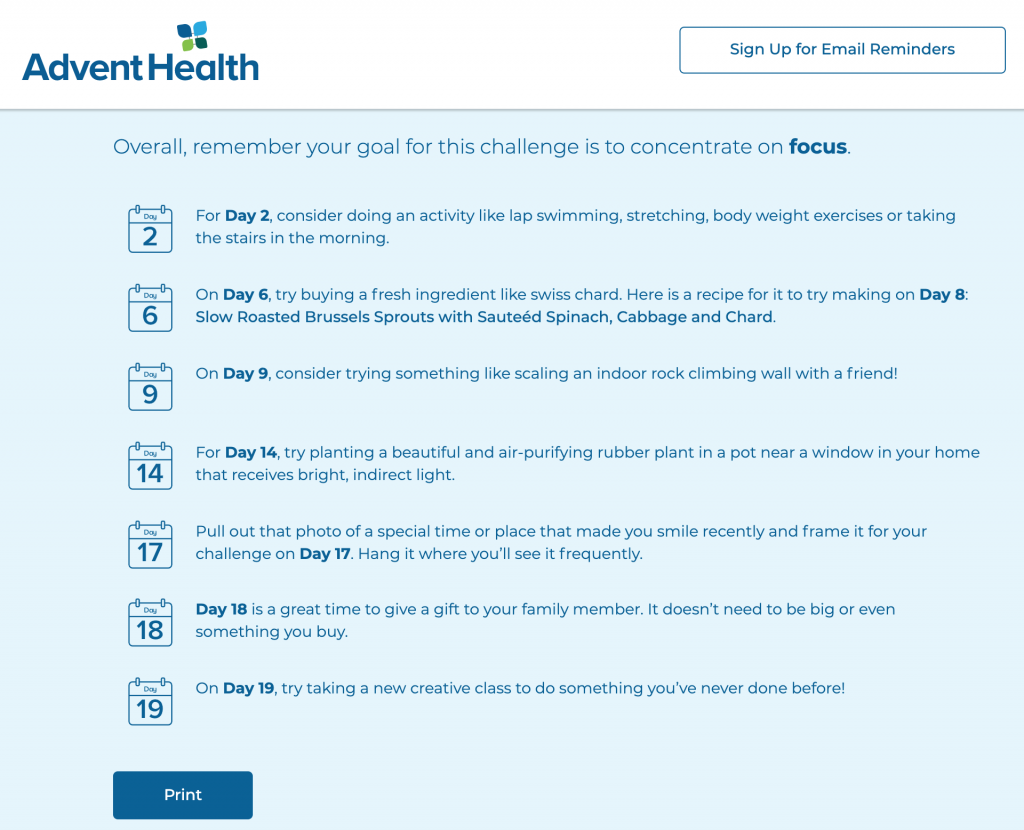 They also have email reminders and calendar additions.
Now, this is a challenge that truly deserves to go viral, but won't, or doesn't. That's the bane of our species.
Comments
comments