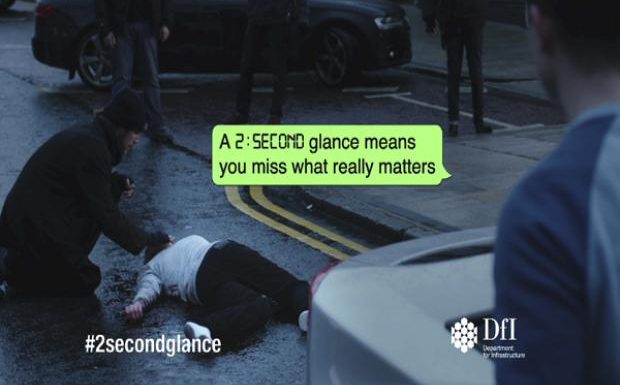 The Department of Environment Northern Ireland (DOE, NI) doesn't beat around the bush when it comes to road safety. Some of its videos are downright gruesome and dramatic.
(Watch these 2 videos at your own discretion. They ARE GRUESOME and have been removed from their official YouTube page)
Like the one titled 'Mess', that has 2 lovers literally sawed in half:
…and another titled 'Classroom', that has a class full of children crushed!
Back in March 2016, they released 2 videos.
One was titled 'Driver Distraction' and is intended for young drivers carrying young passengers. It uses sports to illustrate how someone can miss a goal/putt/dive when distracted to highlight the fatal consequences of a driver being distracted.
I was immediately reminded of all the occasions I reprimand my kids when we are on the highway and they cause a commotion in the back seat of the car. I used to feel guilty shouting at them, but when I consider the consequences of getting distracted while driving on high speed on the highway, it doesn't seem so bad.
The 2nd video, titled 'Missing' is my favorite. It comes with the hashtag #2SecondGlance that is so bloody (pun unintended) appropriate! Hugely impactful communication. I'd have loved to see DOE crediting the people/agency behind these videos too, though.
Comments
comments