Brands have been making inventive use of social media platform features and nuances. Like Burger King's highly innovative use of the 'Like' function on Twitter that was so simple, yet so impactful.
Here are 3 more innovative ways to use social media platform features. The common thing in all 3:
all 3 use 'Stories' (2 on Instagram, and one on Snapchat)
all 3 don't involve any media buying/media budget
all 3 use natively available social media platform features creatively in a new way
all 3 are highly interactive
all 3 are brand activations on social media platforms that do not feel like brand push; they feel more like fun activities
Here are 3 more innovative use of social media platform features. The common thing in all 3 is that they do not require any media budget to be spent on these platforms – they are platform-centric innovations that showcase the creativity of the agency involved.
The first one is from Coca-Cola, Germany, by Ogilvy Berlin.
The idea is ridiculously innovative. Like the flip-book effect (that gives you an illusion of animation when the pages are moved in high speed), they use short videos in a sequence to create the effect of an interactive game! They use Snapchat's Stories feature (that was later copied by Facebook and Instagram, much to the detriment of Snapchat's fame) that relies on users to tap the screen to move to the next story. The catch is that the next story is the next frame in the game! Clever ploy.
The second one is from Brazilian home decor brand Etna. The effort is by the Brazilian agency Artplan.
The use of 'Stories' again, but this time on Instagram. What Etna did was to create Instagram Stickers and make it available for users when they search 'Etna' in the Stickers tab. These stickers are no the usual ones but actual product pics of their home decor products.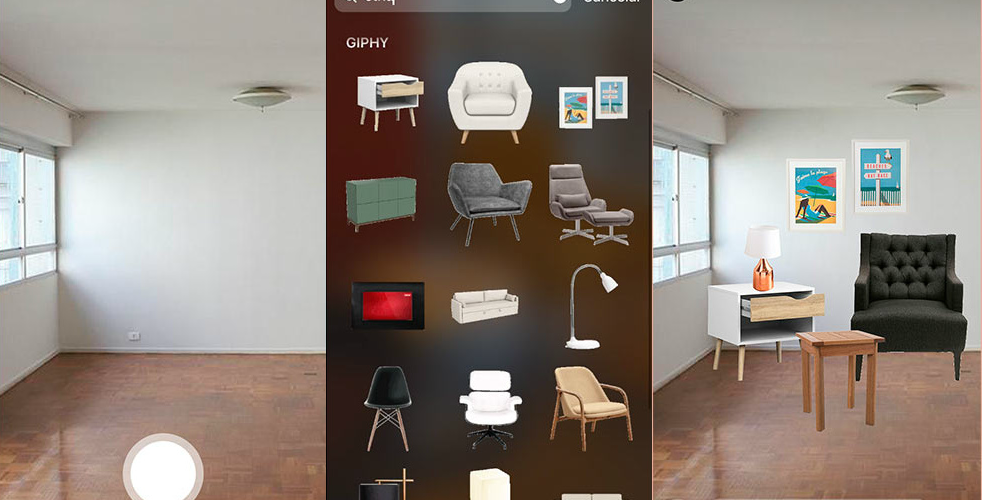 How is it useful? Simple – Etna converts Instagram Stories into an Augmented Reality feature for customers to take a pic of their room and use the stickers as props in the room to see how it looks! Again, very smart thinking!
The third example again goes to Instagram Stories. This is for client Havaianas, by agency AlmapBBDO, São Paulo (Brazil).
This one is similar to the Coca-Cola idea except for the fact that this one uses static illustrations in a series (literally a digital flip-book). That series tactic makes a set of 70 illustrations tell a seamless story together, in service of Havaianas (Hawai slippers!).
Try the Instagram Story here. (keep clicking through the images – on the side arrows on desktop, or on the screen on mobile to move the story forward). Simple, smart work.
Comments
comments