The category of peanut butter has been languishing in India for the longest time. This, in a country that literally reveres its butter (Amul, of course). For the longest time (at least before liberalizaton), the only India-made peanut butter brand used to be 'Prutina'. I recall seeing their predictably simple and shabby-looking pack since the 80s, but the brand has been in existence since 1962!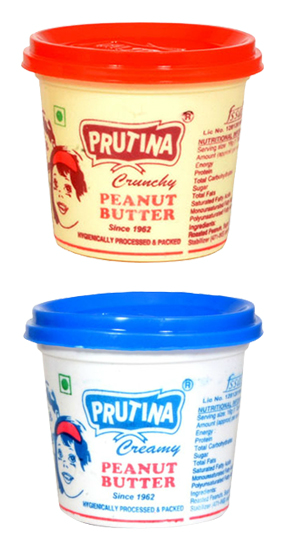 The other Indian brand of peanut brand (that I know of) launched in 2009, Agro Tech Foods Ltd launched a peanut butter under their already-existing Sundrop brand (http://bit.ly/2PPrIOf). I see both Prutina and Sundrop in the stores these days, amidst a plethora of local, artisanal brands (particularly in Bengaluru) and imported brands like American Garden and of course, Skippy.
I was particularly surprised to see the sheer range of Sundrop's variants!
That's a staggering 10 variants for a category that has hardly ever seen mainstream traction in India. Consider, for example, the fact that except Sundrop, no other brand has advertised for peanut butter on TV! Even Sundrop keeps running its incredibly old ad!
I always wondered why Amul, Britannia, or ITC did not get into the peanut butter space, even as Sundrop adds to the roster with 10 variants, that too nuanced variants like 40% less sugar & salt and 50% less sugar & salt (the difference makes it seem like overkill, no?)? One reason could be that peanut butter's main ingredient is not milk (butter), but peanuts. That explains Sundrop's (which also procures peanuts for groundnut oil) presence. So, why haven't other groundnut procurers tried their hand at extensions, I wonder, with or without a partnership with the mainstream bread-spread makers?
Bread spreads are already a huge space in India with both Amul and Britannia having a lot of cheese spreads and butter options. President, Parag, Go and so many other brands exist in the same space. In terms of sweeter variants, there's, of course, Nutella and so many new brands – Hershey's, Pillsbury etc. Why is everyone staying off peanut butter, letting Prutina, Funfoods (which has since been taken by Dr.Oetkar) and Sundrop corner the market along with imported brands?
Interestingly, while reading about peanut butter in India and Sundrop, also found that they actually have another variant – peanut butter & jelly! Ready PB&J! Have never found this in stores in Bengaluru – need to hunt for it 🙂
Comments
comments