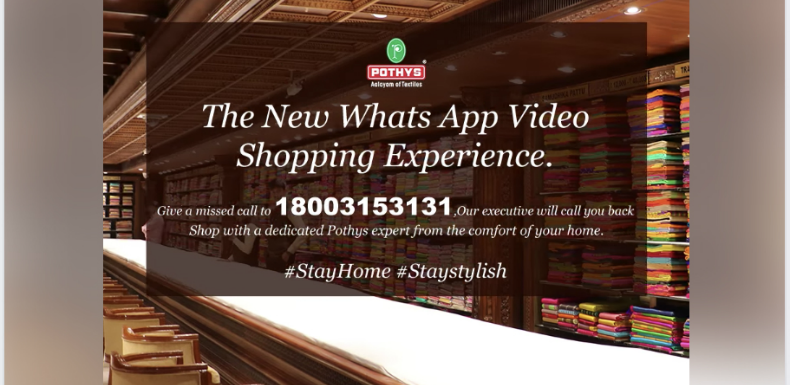 I have been tracking the livestreaming e-commerce trend in China very keenly in recent times. The Chinese version of sales via livestream happens in a certain way:
a. a well-known influencer plays the host in an online livestream
b. she/he showcases and promotes a range of products, as per the tie-up and deal with those brands
c. viewers buy the products in real-time, paying for them online
d. the products get delivered to their homes
There are a few elements worth observing in this trend.
1. The channel – this is the livestreaming medium. In China, this includes, among others, Taobao Live, Douyin (Chinese version of TikTok), Yizhibo, WeChat, social shopping app Xiaohongshu (called 'Red') and video platform Bilibili, YY etc.
2. The host – this is usually someone who has gained visibility doing something else live, online. This includes, among others, playing games live, any other talent or IRL streaming (IRL is 'In real Life' – literally livestreaming their lives, though this too is curated adequately to engage and audience).
3. Brands and products – they sign up the host much like signing up a celebrity for brand promotion.
Here are a couple of write-ups on this trend.
If you notice the nuances within this trend made possible owing to the pandemic, the need for well-known hosts is being augmented by the shop-keepers themselves! So, more than the audience logging in to view a live stream for the sake of an influencer, they seem to be tuning for the sake of buying alone!
---
Given this background, you may wonder – how is this any different from Teleshopping in India?
Teleshopping puts the products and prices in the front, not the hosts. The hosts are usually stars who are ignored by the mainstream, or in their later stages of stardom/life (the recent film starring Sanjay Mishra, Har Kisse Ke Hisse: Kaamyaab, showcases this beautifully). The Chinese version of livestreaming e-commerce works because people tune into the streams voluntarily – they enjoy watching the hosts; the sales promotion is incidentally helpful/useful.
The most interesting question is this: why hasn't this caught on in India? Rather, why hasn't this been even attempted in India?
India has much of the eco-system in place already – increasing internet penetration (though it pales in front of China), increasing interest in e-commerce/buying online (accentuated by the pandemic-induced lockdowns), a lot of online influencers we all love to follow in a host of platforms like Instagram, TikTok (now banned), Twitter, Facebook etc.
All these platforms allow livestreaming, though you need to work with a second service/vendor for enabling online payments (which is catching up too, given options like Google Pay, PhonePe etc.) and a third service/vendor for delivery (which is also catching up, with brands like Dunzo).
To be sure, many influencers already promote many brands via social posts. But they simply post them, not livestream the promotional content. The livestreaming aspect adds to FOMO (Fear Of Missing Out) much like Instagram Stories that are artificially (by the platform) made to disappear after 24 hours.
Livestreaming is also the opposite of on-demand, the kind of content that is in vogue now – you consume or indulge in it when you want to, not at a time pre-decided by the content owner or the platform. Pre-deciding the time of consumption is called appointment-based consumption, and is the older way of delivering content – we read the newspaper in the morning, watch 'prime time' news shows when they are on air at 9pm, watch programs on satellite TV when they are on air by planning our life and tasks around that time.
But on-demand content works differently – we indulge when we want. Anything on social media (except content like Instagram Stories or Twitter Fleets), anything on a streaming platform, any casual games online (pause and play when you want) and so on.
Livestreaming is appointment-based, going against the current on-demand trend. And because of its limited period of consumption, it creates an artificial interest that would make us compelled to tune into it (and if something appeals to us, buy that stuff).
While the Chinese version of livestreaming e-commerce is yet to happen in India in any form, a close version seems to be brewing down South, thanks to the clothing retail chain, Pothys.
Pothys launched shopping via WhatsApp back in 2017, but it hasn't seen any prominent traction. Back then, they perhaps intended it as a live chat between a sales assistant and a customer, but the recent re-launch is live video calls.
It works like this: you book your time slot by calling any of the WhatsApp numbers listed on their website, and at the appointed time, you get on a live video chat with a sales assistant at a particular store. This is similar to you walking into a Pothys store and a sales assistant escorting you to a section to show you what you need – only difference is that this is happening via a video call now.
And then you shop live via the video call, with your dedicated sales assistant. Once done, you pay for what you selected via digital modes and wait for it to be delivered. There is obviously no virtual trials, and I'm guessing they may have some reasonably generous returns policy to tide over that.
Why should people choose this live interaction over simply browsing the Pothys online web store and buying what they need?
One reason is the real-time interactivity it brings, which closely mirrors the offline experience. Second, it helps you see (but not try) what you want to be displayed as you want it, by the sales assistant. Third, the whole experience is active, not passive.
But, on a very practical level, availability of a convenient slot, booking a slot, sticking to it, managing intermittently middling video call quality throughout a call, the lag between what you ask and what the sales assistant does in response via video call… all of this is not really predictable.
Online e-commerce worked on scale because there is no human element involved in the personalization. When there is a promise of getting a dedicated individual to walk around on your behalf in the store and show you what you want, that mode is hardly scalable.
Still, full marks to Pothys for trying something different even as we, in India, wait and continue to wonder why livestreaming e-commerce has not been attempted even to a rudimentary level yet.
If relatively unknown Chinese shopkeepers can start a livestream, be able to command an audience (however small/big) and to sell their stock to the audience wary of stepping out of their homes, what is stopping Indian shopkeepers doing the same? The first question, obviously, would be, "But who would watch the livestream of an obscure shop keeper?". Indeed, but getting people to tune in is part of the process – merely starting a livestream because it is freely allowed by the platform is akin to starting an Instagram handle without considering why people should follow it.
Comments
comments