This is what a digital train-wreck looks like!
On June 6th, the founder of CrossFit, an American fitness brand, responded to an affiliate owner's email where she had written about how "CrossFit's failure to take a stand in a time of moral crisis in the US" (full email).
This is the response!
Then, on June 7th, CrossFit's CEO, Greg Glassman, tweeted in response to something. This.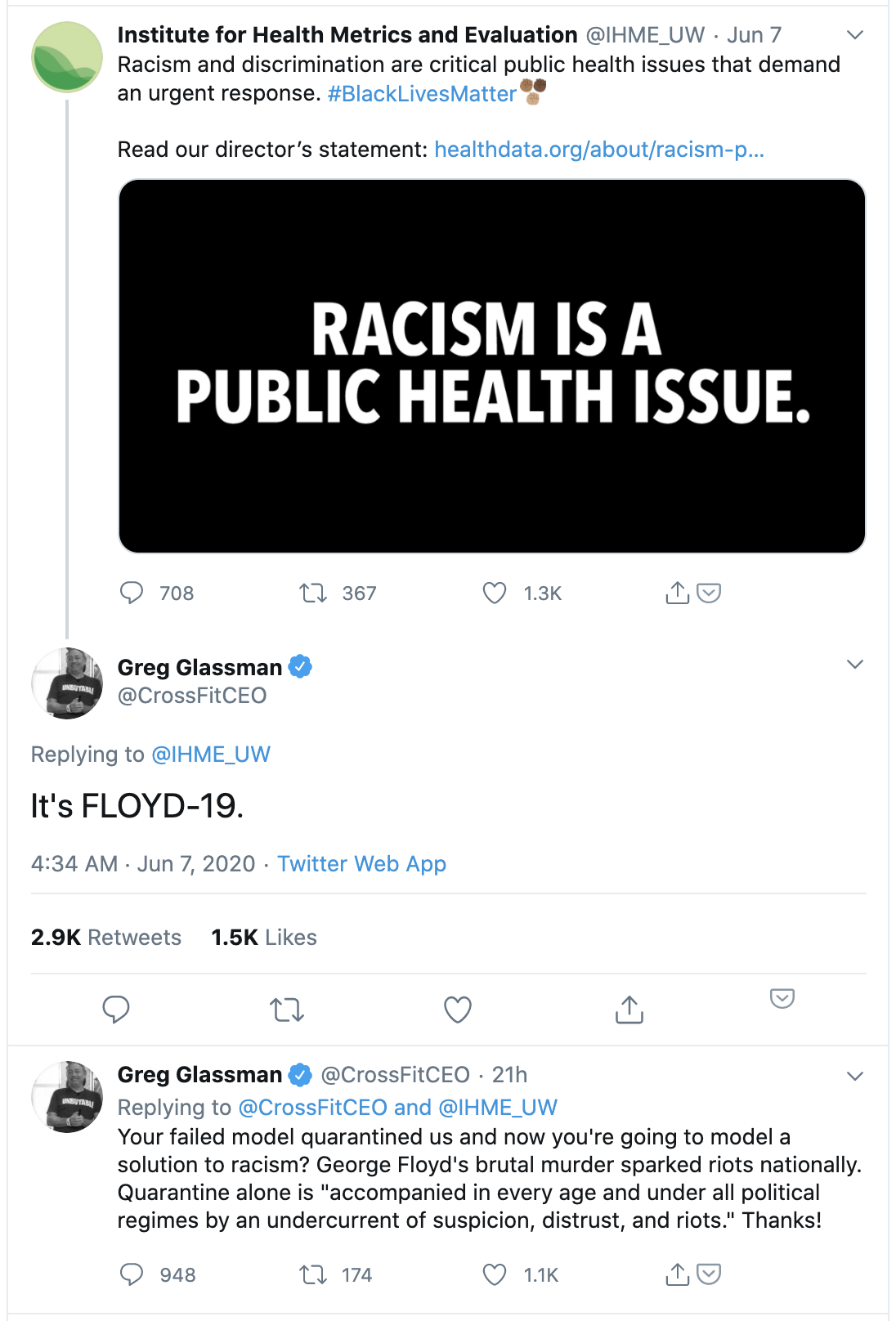 That's it. Together, these set the ball rolling.
According to an online spreadsheet tracking affiliates who have dropped CrossFit, the list is at 310!
Many CrossFit athletes have spoken up against Glassman's tweet.
Reebok has announced that it is ending its partnership with CrossFit, as have many other brands!
Glassman's reply to Alyssa was a private email (that was made public), but his tweet response was worse – public, and completely dumb, trying to horribly mix two issues for silly wordplay.
CrossFit did apologize on June 8th, but the damage is already done.
Tweeting, and all of social media is a public performance. It helps to imagine your audience sitting in front of you, judging everything you utter online so that you remember you're not tweeting alone, in your room.
Comments
comments