This pandemic has completely stopped businesses for many sectors and I had already written about neighborhood restaurants being seriously affected.
Another kind of business impacted is star hotels.
Interestingly, given the phenomenal overheads that are involved in running a star hotel, they are looking at innovative ways to keep at least some parts of their well-oiled machinery running.
Quite a few star hotels now offer to do your laundry for a fee – you can either self drop and pick-up, or they could do it for you.
Here's the laundry home delivery menu by DoubleTree by Hilton, Gurgaon, for example.
I'm sure my neighborhood laundry guy would have a heart attack looking at the prices (as would I, for that matter).
The more interesting part is the star hotels' idea of offering their food on delivery.
This is both interesting and confounding at the same time – interesting because it's sheer ingenuity to keep something running and get some revenue (compared to zero) and pay salaries. Confounding, because the entire point of a star hotel is the experience.
Here is the DoubleTree by Hilton, Gurgaon delivery menu.
Or the Marriott on wheels menu, from their BG's Poolside Bar & Grill, MoMo Cafe and Kava.
Many of these star hotels have also been talking about the home delivery option on their social pages, mainly because they have nothing else to talk about.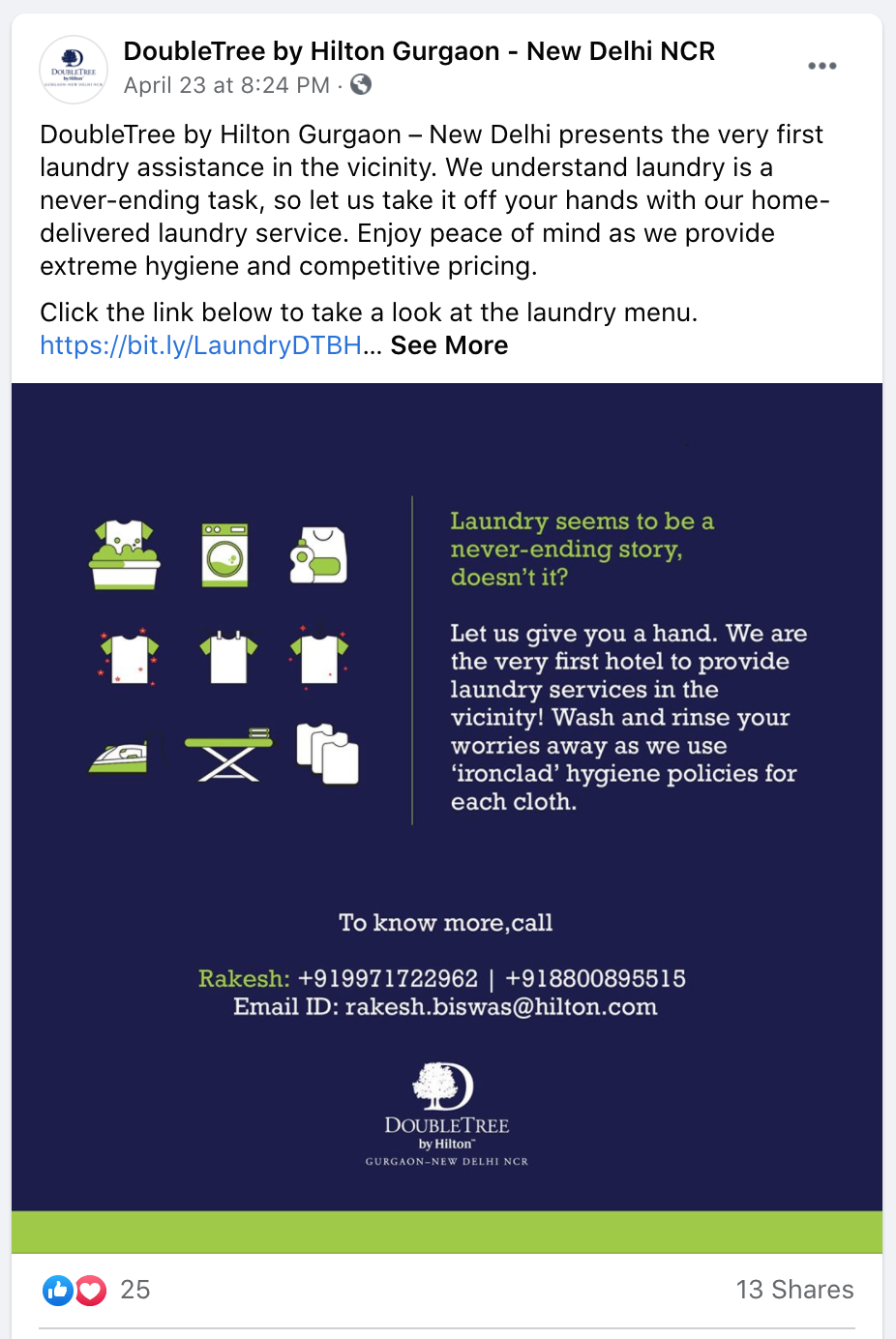 5-star hotel experience is never only about the actual products we get to consume but the situation in which we do that. When that becomes 'on wheels' and 'in a box' and may not look anything like what we are used to, when we dined there (where food presentation is so very critical), wouldn't that dilute the star hotel brand value? The number of variables that the star hotels could control to manage your experience is literally limited to 1 – the packaging!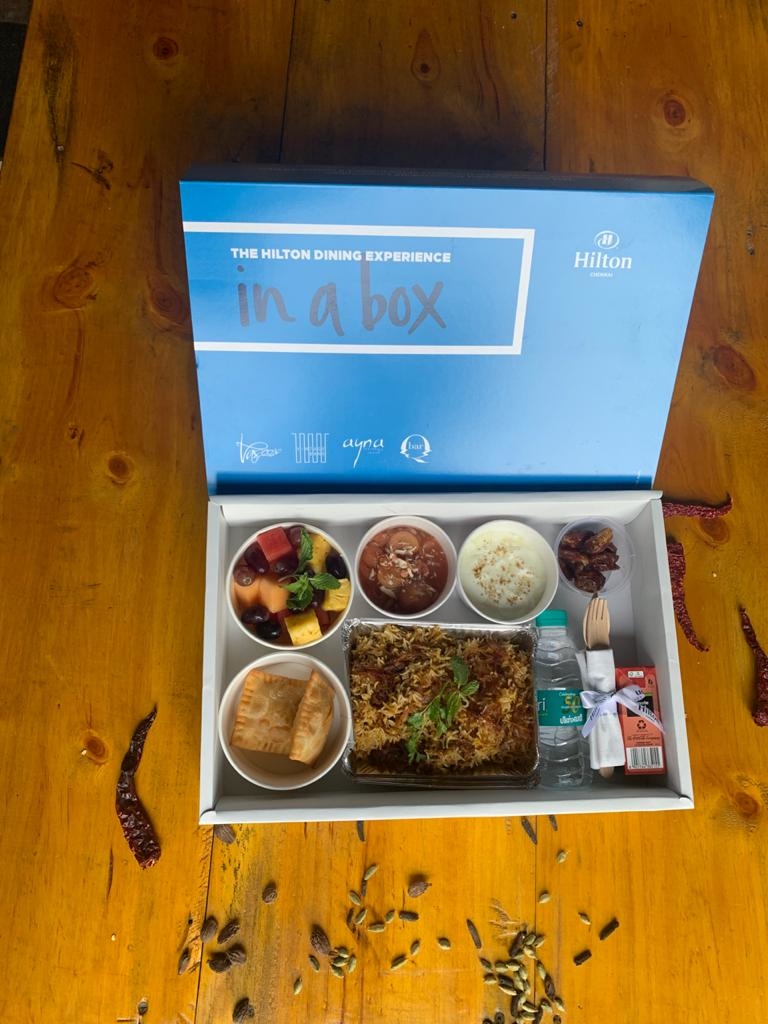 To some extent, this seemed like a Marriott opening a Marriott Express kitchen in a food court – they would never ever dream of doing it, incidentally, being next to a McD or a Darshini/Shiv Sagar brand.
At least in case of services like laundry, if we do not focus on the cost, the fact that they are being done for someone who is not a guest at their establishment doesn't diminish the perceived brand value. Instead of delivering it to a room in their building, they deliver it to your home.
But in case of food, since it is so intricately tied to where it is being consumed and the kind of service that it comes with, I presume these premium brands may be diluting the premium'ness to a large extent by removing the service experience and focusing only on the product. I do understand why they are forced to this, however – anything other than zero revenue is always good.
Would it affect their brand image once things get normal?
Or, could they look at it as a legitimate way to expand revenue opportunities even after the pandemic? And perhaps actually consider sticking to it, and also open that 'express' version in food courts to augment revenue?
I don't know, but both possibilities are worth considering and working towards.
Comments
comments