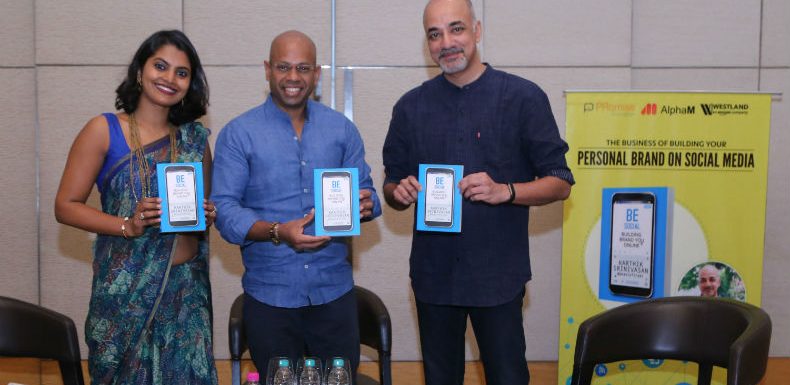 There's always a first time for everything in life and my first book's first book launch was on Tuesday, in Gurgaon. And I was both thankful and happy that I was able to share the stage with Aditya Ghosh on this occasion.
And, a special thanks to Shreya Krishnan for moderating the discussion, Amith Prabhu and team for organizing the event and Heckyl/AlphaM for sponsoring the show.
Aditya's observations and insights were sharp and often very spontaneous. While discussing the conversation we were going to have on stage just before the launch event, I noticed that Aditya used 'colleagues' to collectively refer to all the people who worked with him at IndiGo earlier, and now at OYO! He could have simply used the more commonly used term 'employees', but an organization's leader using the word 'colleagues' makes such a big difference in perception!
That was one of my takeaways during the book launch – on the power of 'words', in how it shapes the way people perceive us. Everything you say on social media affects the way people think about you, and you have the power to make others think positively about you.
The power of words would be amply evident when you notice how words were used powerfully as a call-to-action in 2 excerpts from 2 fantastic books:
How not to Plan – 66 ways to screw it up (by Les Binet and Sarah Carter)
Contagious: Why Things Catch On (by Jonah Berger)
When asked to 'Save The Surprise', people comply and don't want to be the miserable person who spoils things for others (though such people exist online, on social media, generally thanks to the illusion of anonymity social media offers).
But, when asked to keep a secret (the very word Danny Boyle avoided consciously in the previous example) with, 'Please Don't Tell', people gladly shared it (thanks also the specific cue in the form of a black card given at the end of the visit and also due to the 'can't-help-but-share' experience)… and made a NY bar a runaway success!
Remember this the next time you share anything online that could be read by a LOT of complete strangers.
And not just that – remember this when you read something written by a stranger online and try to analyze how you formed an opinion about that person based on the words they had chosen to articulate whatever they had written!
Comments
comments