Bajaj Pulsar's 'Definitely Male' line was first used in 2001, as far as I remember. Coined by Ogilvy, the positioning has endured all these years. Bajaj and Ogilvy celebrated 18 years of their partnership, in 2020, last week.
How did the line originate? According to a 2002 article in Afaqs, it came about from an insight about most bikes being referred to in the female form! I'm not sure if it was an insight that came from market study/research or was presumed as one by the agency folks – the Afaqs article portrays it as the latter. My personal experience is that bikes are referred to as 'it', without a gender marker, though the Hindi expression, 'bike chalti hai' definitely points to the female gender. This could, then, be an example of a Hindi expression leading a supposed insight.
Some of the ads in this series are what we call 'iconic' now. The earliest one, featuring 2 nurses (one of them was Payal Rohatgi, by the way!) and the catchy line, 'It's a boy', and ending it with 'Definitely Male'.
But Bajaj hasn't used this line all through, for 18 years. They have used several other lines to close their ads, like 'Distinctly Ahead' (with a Bajaj logo instead of a Pulsar-specific losing), 'World leader in twin spark technology' with a Bajaj DTS-i closing shot, 'India's No.1 Sports Bike', before bringing back 'Definitely Male' in 2017, if I recall right.
It was then, when it made a silent come-back, that I started looking at this line with some consternation.
Let me contextualize that.
If the ads for the product simply continue to show only male riders, I can at least rationalize that as a target-audience-based choice. This is a fairly common tactic for products like TVS Scooty (and similar products targeted at women, even though men ride it too).
But, to also add 'Definitely Male' as a prominent (and memorable!) tagline is perhaps rubbing it a bit too hard. In 2001, it may have seemed innocuous, given that broader awareness of gender biases was less prominent. The internet made its full presence in the late 2000s and early 2010s. From then on brands have been trying to seem extra careful not to press gender markers explicitly unless the products are exclusively meant for one gender.
Women riding bikes is still an anomaly in Indian streets, though stories about women riders appear frequently enough in mainstream media, in an effort to inspire other women.
Is the Pulsar only for men? Not really. There's no restriction on gender at all and women are free to buy, ride and enjoy the vehicle. Bajaj doesn't need to create a campaign to encourage women to ride it too, though Royal Enfield did use that thread to create a fantastic ad last year.
(My note from last year: Yeh Bullet meri jaan)
That such an ad came out in 2019, long after the same brand used a line akin to 'Definitely Male' – 'Cures male menopause' for Bullet Machismo says something about how the segment and its messaging have evolved.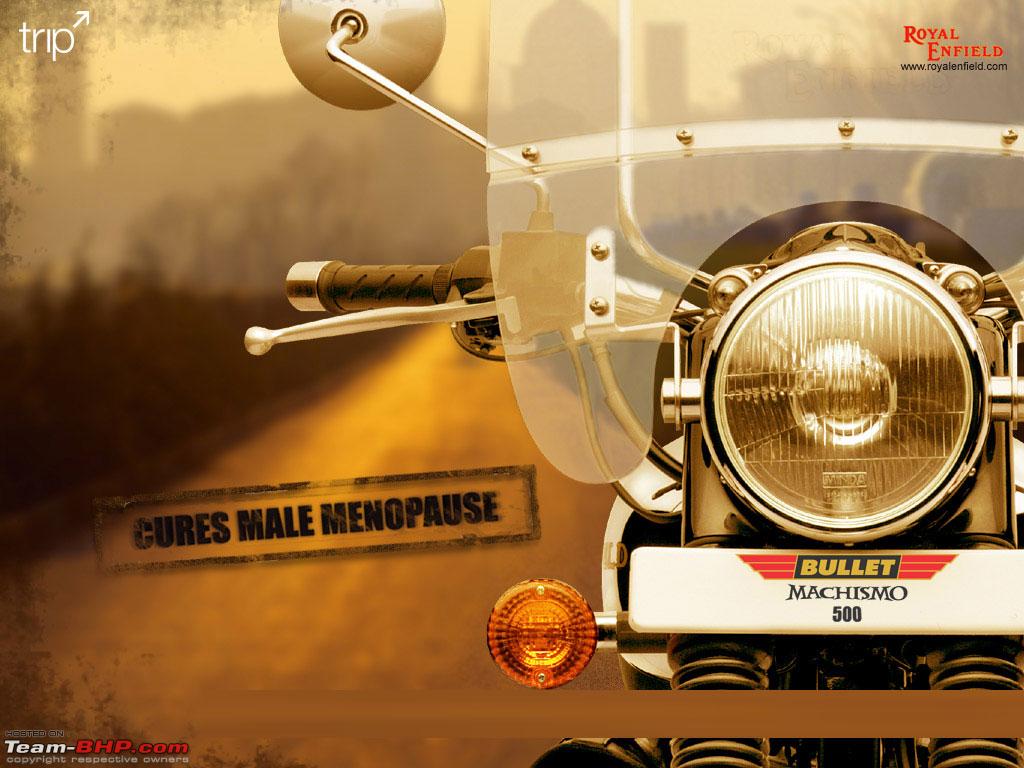 I understand why Ogilvy and Bajaj went with 'Definitely Male in 2001.
But, when it was brought back in 2018, was there any debate on its in-your-face sexism at all?
In 2020, as they celebrate the 18th year of being together, I wonder if there was any reconsideration around the line, given that the world has evolved a lot when it comes to gender references in advertising.
An interesting addition is a fact that Bajaj Dominar is produced at an all-women assembly line!
Comments
comments