Back in June 2019, Lotto New Zealand released an ad on TV, about a woman who wins the Lotto lottery but loses her ticket in an accident. And then… watch the ad to find out what happens next 🙂
It's a simple, charming ad that would make you smile.
But the ad agency DDB New Zealand had something else in store with this ad! The ad itself was a lottery ticket, filled with 7 numbers!
For viewers who have already seen the ad on TV, there's perhaps no reason to see it again, either on TV or online, but when the ad itself turns into a lottery ticket, why wouldn't anyone spend time searching for the numbers and watch the ad again? Of course they would, and they did!
Here's the case study by DDB NZ.
The website too is very well planned and built.
Instead of letting people view the ad on YouTube (where it also hosted), the website has in-built tools to click on the number (while using spacebar to pause, in the desktop version).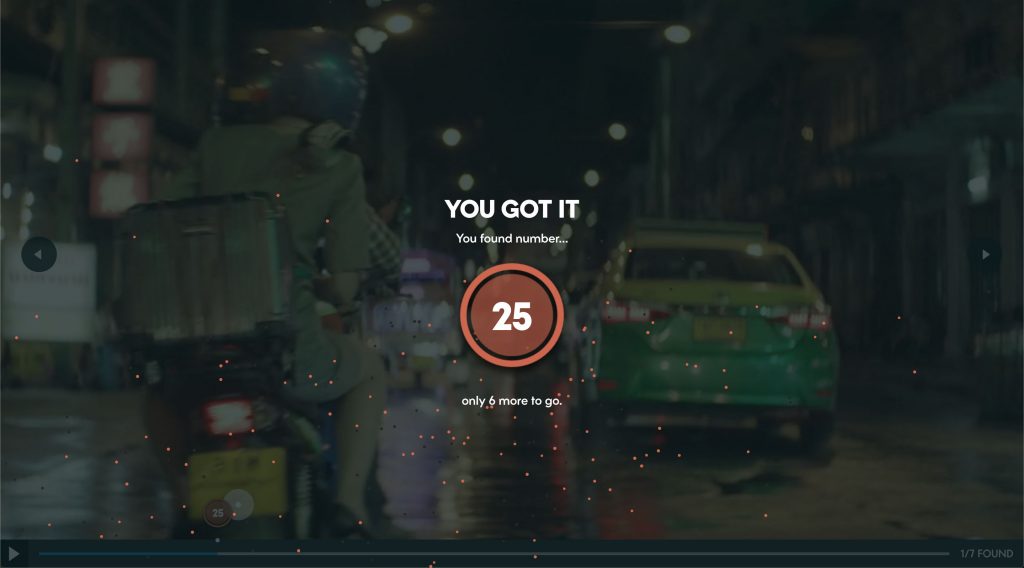 The interactive element has a monetary incentive to ensure that people watch the ad multiple times, literally frame by frame! This is a really clever way to engineer people to watch an ad many times, instead of simply earning that attention by telling a great story!
Now, an Indian brand has used the same tactic to make us watch an ad multiple times.
Yesterday's Times of India Sunday edition's Times Life had a half-page ad for Indian Terrain featuring MS Dhoni.
Did you notice the QR code in the ad? I did! Where does it take you? To this website!
The idea is simple – to meet Dhoni, Indian Terrain wants people to leave their contact details. In an earlier period, this would be through a form + asking people to write a slogan.
Then, brands and agencies found that it is pointless to ask people to crack a slogan; it seemed too tough. So, they started asking 2-3 dead simple and bloody obvious questions. This is to ensure maximum participation.
Now, Indian Terrain is using the same idea as Lotto NZ to make people watch the ad and find 4 words – 'The', 'Spirit', 'of' and 'Man' – that is hidden in the ad.
This is not difficult and is merely a substitute for the simple and obvious questions that would have been used earlier. But, in the process, the contest ensures that people watch the ad multiple times. That's quite a big deal.
But, unlike the Lotto ad, there is no 'story' in the Indian Terrain ad that makes it worth watching with some engagement.
It sounds and reads like a corporate manifesto/brochure, whereas the NZ Lotto ad had a story in which you rooted for the lead character, and smiled when she found the lottery ticket finally, thereby making for tremendous engagement. So, even when you are 'forced' to watch the ad multiple times to find the number, watching it didn't feel like drudgery.
I would have ignored this Indian Terrain ad except for a cursory, passing, non-engaged glance because of Dhoni. To make people watch that ad multiple times seems taxing. But sure, if people are keen to meet Dhoni they sure would watch the ad many times.
There was a good opportunity to replicate the NZ Lotto campaign, but while the basic tactic has been utilized, the creative spirit of that campaign seems missing, in my opinion.
Comments
comments